Submitted by Adam Smith on Wed, 12/29/2010 - 19:48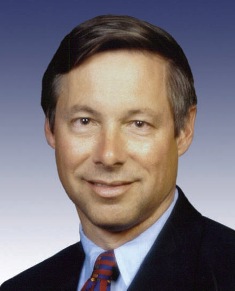 ThinkProgress reports on the "evolving" position of Rep. Fred Upton (R-Mich.) on issues of global climate change. According to the story, "Upton once considered a 'moderate on environmental issues,' but has worked hard to refashion himself as a hard-right defender of pollution in recent months." As the incoming chair of the House Committee on Energy and Commerce, his position on climate issues is important.
In April 2009, Upton said, "Climate change is a serious problem that necessitates serious solutions," but by December 2010 he was saying that, "This presumes that carbon is a problem in need of regulation. We are not convinced."
I agree with them that the Tea Party's role in the Republican Party probably played a role, as did the $20,000 the Koch Brothers (energy moguls and noted climate change deniers) have given to him. But, there's more.
According to the Center for Responsive Politics, Upton's campaign committee and his leadership PAC, "Trust PAC" received $104,800 from the oil and gas industry in 2010—an increase of nearly 31 percent from 2008 giving.
Did this increase in political giving from the oil and gas industry play a role in his evolving position too? That's for his constituents to decide.